WakeBallast
WakeMAKERS 16 Gauge 2 Conductor Marine Pump Wire
16 gauge two conductor wire is ideal for connecting aerator type ballast pumps to your boat's electrical system.
This two conductor marine rated wire features 16 gauge (AWG) stranded copper wire, making it perfect for connecting aerator type ballast pumps with the other electrical components in your boat's ballast system.
Two conductors in one insulated sheath make it easy to wire the positive and negative connections for individual pumps to switches, batteries and power supply terminals. Just run the wire where you need it and make your connections with our selection of crimp on fittings.
Sold by the Foot
This wire is sold in bulk by the foot. Entering a quantity of 20 will result in one continuous length that is 20 feet long.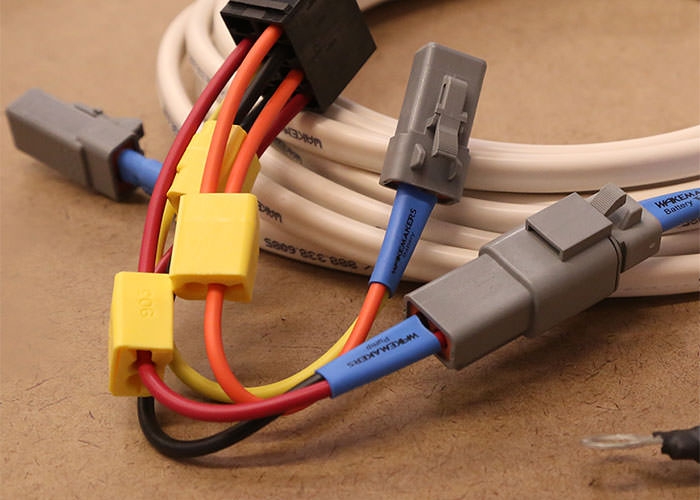 Plug-and-Wake Compatible
Plug-and-Wake is a wiring system exclusive to WakeMAKERS that takes the guess work out of installing electrical accessories in your boat. No knowledge required, just plug compatible components together like you plug in a light. Connections are secure, vibration-proof and weather resistant. Save time and eliminate mistakes.
Customers Love Us
See what all of the hype is about.